Привіт! Як справи? Now that we know more than a third of the whole Ukrainian alphabet, we can get deeper into some peculiarities of Ukrainian stress. While doing so, we will also learn the answer to the question Як справи?
Letters: О Е Д Б
So, how can we answer the question Як справи? Let's say "fine" in Ukrainian:
ДОБРЕ
[d o b r e]
Fine/well
Our first new letter here is "Б" (its lower-case version is "б"). This letter is pronounced like the English "b". Don't forget that the Ukrainians letter "в" is pronounced like "v".
The next new letter is "Е" (Е е). This letter has a very open sound, somewhat similar to "a" in the word "cat".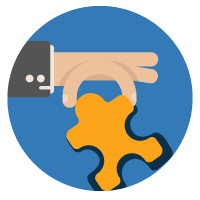 Reading practice
Let's see if you can read new letters in other combinations. Listen to the audio and repeat:
ДО БО РО ПО СО ДЕ БЕ НЕ ТЕ ВЕ
ДРО БРО ПРО КРО ДЕР ВЕР РЕС БОС
ДОРЕ СОБЕ РОДЕ ПОСЕ ТЕДО НЕПО
РІД ДІТИ ДНО ДИВО СІНО ВЕСНА
Letters: М З Л
Little by little we are creating our first conversation in Ukrainian. You already know how to greet your Ukrainian friends. Now it's time to introduce yourself:
| | | |
| --- | --- | --- |
| МЕНЕ | ЗВАТИ | ОЛЯ |
| [m e n e] | [z v a t y] | [o l ya] |
| My | name is | Olya |
*literally we say "I'm called Olya"
The letter "з" changes its pronunciation slightly depending on its position in a word. It sounds like "z" at the beginning of a word or between consonants (like in the word "звати", for example). At the end of a word this letter turns into "s". Pay attention to the next audio, where you will see some examples of the letter "з".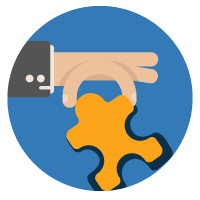 Reading practice
МИ ЗИ ЛИ МО ЗО ЛО МА ЗА ЛА
МРІ ЗРИ ПЛИ КЛО ЗРА МРЕ ПЛЕ ПЛІ ЗРІ
МЕЗО РІЛИ МІЛА ЛЯЗА ВИЛІ ЛОМА ЗЕЛО
МРІЯ АЛМАЗ ДЕВІЗ КАПРИЗ МАТИ ЗОРЯ ЛІКИ
TIP
This is not a course to learn Ukrainian but a course to learn how to read in Ukrainian.
---
Pay attention and concentrate on how to read each letter.
When you know how to read, you can start learning the Ukrainian language (for example, with our Ukrainian lessons).
Keep on the good work, you are doing very well!
Letters: У Ц Й Г
Now we are going to see a very useful phrase. It will help you introduce your friends:
| | | |
| --- | --- | --- |
| ЦЕ | МІЙ | ДРУГ |
| [ts e] | [m i j] | [d r u gh] |
This is my friend
Here, we see the letter "й" for the first time. It looks like "и" but it has a small curve on top. Unlike "и" it happens to be a consonant. Its sound is similar to the sound at the beginning of the word "yeast".
Now let's pay attention to the letter "г". This sound is a mix of two English sounds "h" and "g". It's closer to the sound "h", and yet, if you listen to it attentively you'll notice that it also resembles the sound "g" pronounced very softly. Let's see more examples in the reading practice section!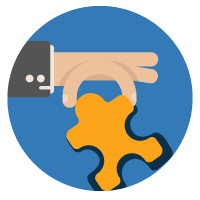 Reading practice
ЦУ ГУ ЦЕ ЦЯ ГЕ ЗУ РУ МУ ЛУ КУ
ГРУ ГРІ МРУ ПЛУ ГНУ ЦНУ ВЛУ ЙОЗ ВИЗ РИЙ
ГУРІ МІГУ ЛУГО ГАНУ ПЕГІ НАЦЕ ЦЯЛА
ГЕРБ ГУРТ ЦАР ЦУКОР ЦИРК ТВІЙ МИЛИЙ