Welcome to our course on Ukrainian alphabet! Learning to read Ukrainian letters is easier than you you think. Usually, each letter corresponds to only one sound and there are only 33 letters to learn. Also, most of Ukrainian sounds exist in English, so you will only see a few new ones.
This course is short and effective. You will be able to complete it one or two days. Learning to read Ukrainian is essencial if you want to study this beautiful language. So, try not to rush through the course too quickly. Get used to the letters and the sounds. The Ukrainian language uses a special set of letters called the Cyrillic alphabet. Let's waste no time and start learning it today!
Letters: А І Т К Н
Are you ready for your first word in Ukrainian?
You can see above the word "yes" in Ukrainian. The transcription below will help you understand how to pronounce it correctly. Repeat the word several times.
Congratulations! You already know your first word in Ukrainian! Was it difficult? No! Let's learn to say "no" in Ukrainian: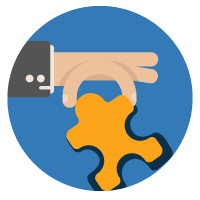 Reading practice
You already know 5 Ukrainian letters and we have only started. Let's see if you can read them in other combinations. Listen to the audio and repeat:
ТА КА НА ТІ НІ КІ
ТАНА ТІНА НІКА КАТА КІТА
Pay attention to the letters that look like the English alphabet. Some of them are pronounced like in English (the letter "T" for example), but some of them have a different sound (for example, the letter "H" has the sound [n]).
TIP
The stress in Ukrainian words is not fixed.
---
There isn't any rule for where a word is stressed in Ukrainian. This means that you never know which syllable should be stressed. This is one of the main difficulties of reaing Ukrainian and you have to get used to memorizing the stress of each new word. In our learning materials, you will always see the stress marks to help you read the words. In Ukrainian books, however, the stress is usually not marked.
Letters: И В П Р
Are you ready for more letters? You can already answer this question in Ukrainian, can't you? TAK! Now it's time to learn our first greeting in Ukraininan:
ПРИВІТ
[ p r y v i t ]
"Hi"
This is your first word with more than one syllable. Make sure you remember which syllable is stressed.
The letter "и" is probably the hardest Ukrainian letter to pronounce. We represent its sound as [y]. The sound of "и" has no English equivalent, but it resembles the sound [i:] as in "be", "mean" or "three".
We will show you a little trick that will help you to propounce "и". Take a pencil, hold it horizontally and put it in your mounth, until it touches the corners of your mouth (like a dog with a bone). In this position try to pronounce the sound [i:] (as in "beef"). As you can see, the pencil keeps your toungue very flat, which helps you pronounce the sound "и" in the proper "Ukrainian" way. Don't worry if you can't get it right on the first try. Soon, your tongue will get used to new sounds and you'll pronounce them correctly.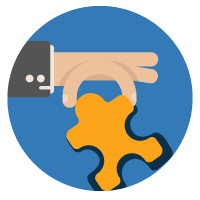 Reading practice
You already know 9 letters of the Ukrainian alphabet. That's almoust a third of the entire alphabet! Let's slow down a little bit and practice those letters in different combinations:
ПА РА ВА ТИ НИ ВИ ПІ РІ ВІ КА КІ КИ
ТРИ ТРА ТРІ ПРИ ПРА ПРІ КРИ КРА КРІ ВРИ ВРА ВРІ
КІТА НІПА ПІРА ПАРІ НИТІ ТАКІ
РІКА НИВА НИТКА КАТИ ВІКА
Letters: Я С
We will finish our first step with a simple phrase: How are things? (the Ukrainian way of saying "How are you?"). There are only two new letters for us to learn here: Я and С.
| | |
| --- | --- |
| ЯК | СПРАВИ? |
| [ ya k ] | [ s p r a v y ] |
| "How (are) | things?" |
You may have noticed that we are using capital letters to write the Ukrainian words. It doesn't mean that in Ukrainian there are only capital letters. But usually lower-case letters are either a smaller version of the capital one (С с, Я я, Т т, Р р) or they go through the same changes as English letters (A a, E e).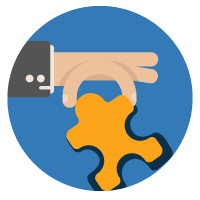 Reading practice
It's time to practice! Listen and repeat the combinations of letters:
СА ТЯ СІ ВЯ СИ РЯ
СТА СКА СВА СВІ СИВ ТИС РАС ВІС РЯС ТЯК ПАК
СІРА САРІ СЯВА РЯКІ НІСЯ ПІРА ТІВА
НІС СИР ТРИ РИС КІТ ПАР НАТЯК ЯНТАР
WHAT SHOULD YOU CALL THIS ALPHABET: CYRILLIC OR UKRAINIAN?
They are two different concepts
---
The Cyrillic alphabet is a writing system developed in the 10th Century in Bulgaria. This writing system is the source used to create the alphabets of different languages such as Ukrainian, Belarusian, Bulgarian and Russian. The Ukrainian alphabet (that's the one you learn in these lessons) is a form of the Cyrillic alphabet and is the script used to write the Ukrainian language.
IS IT IMPORTANT TO KNOW HOW TO READ?
The answer to this question can only be "yes"
---
When you learn a new language (Spanish, German, French,…), you always learn new words, how to read them and how to pronounce them. Learning a language without being able to read it makes very little sense. Knowing the alphabet, you'll be able to read the names of place while visiting Ukraine, you'll be able to order food and understand information that otherwise would be a mystery for you. If you want to learn Ukrainian the right way, start with the alphabet.